In today's real estate market, characterized by limited inventory and intense competition, finding the right agent can make all the difference in achieving success as a buyer or seller. One company that has emerged as a dominant force in the industry is Compass Real Estate. With their extensive network, wealth of experience, and deep industry knowledge, Compass agents are proving to be invaluable assets for clients looking to navigate the challenging landscape of the housing market.
Compass Real Estate has established a market share dominance that sets them apart from their competitors. Their commitment to excellence and unparalleled tech innovation has earned them a reputation as a leading real estate brokerage, attracting top producing, high profile agents and a loyal client base. One standout team within Compass that has been instrumental in driving this growth is the Palermo Properties Team.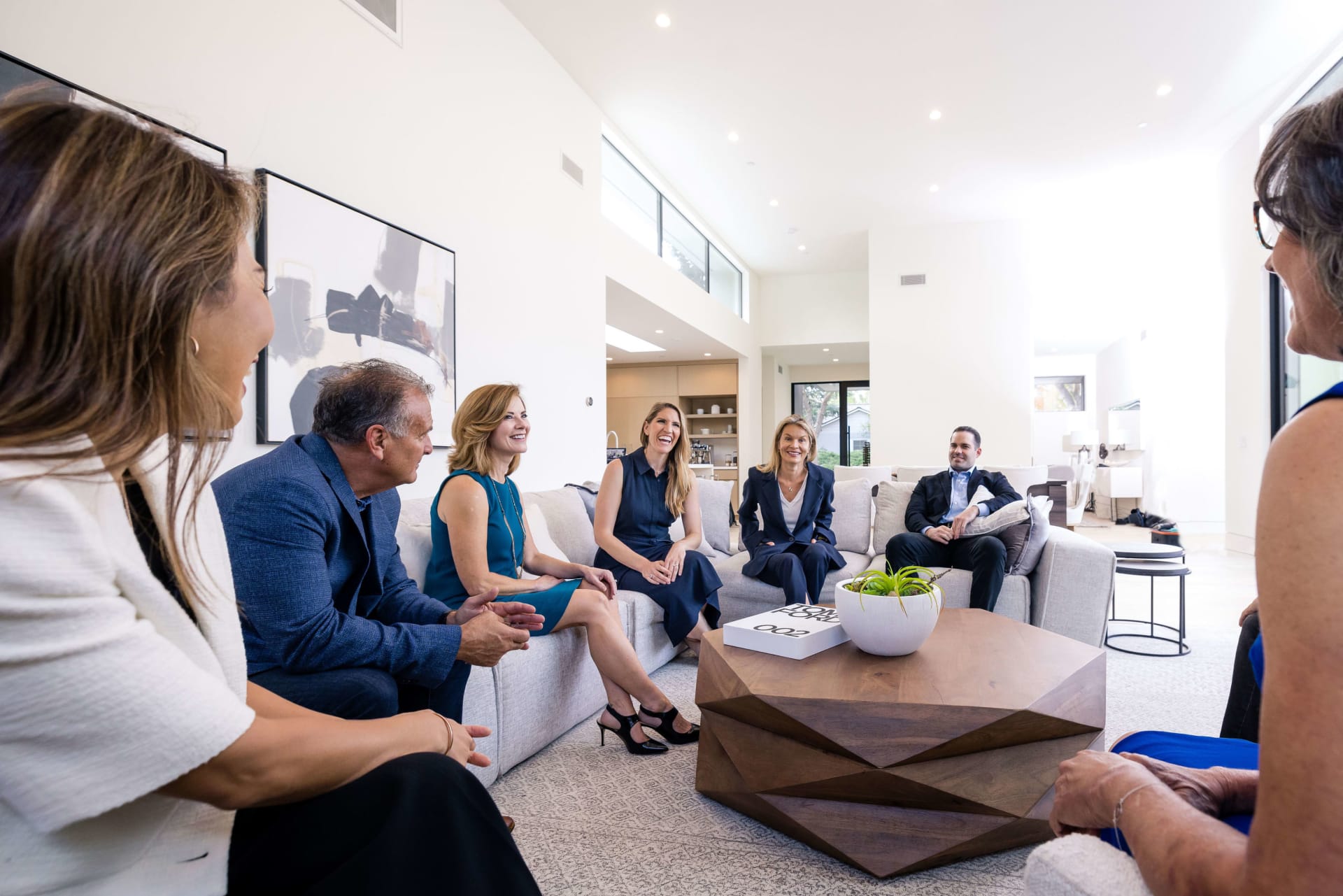 The Palermo Properties Team at Compass exemplifies the qualities that have propelled Compass to the forefront of the industry. Led by a group of ex-corporate senior level executives, they have taken that discovery and business knowledge to become unparalleled seasoned real estate professionals. This team brings a wealth of industry intel and customer interface expertise to the table. Their deep understanding of the local market, combined with their extensive network, allows them to provide clients with a distinct advantage when it comes to buying or selling properties.
For buyers, the Palermo Properties Team's network and market knowledge are invaluable assets. In a market with limited inventory, having access to off-market listings and exclusive opportunities can make all the difference. The team's connections and excellent reputation often grant their clients early access to coveted properties, increasing their chances of securing their dream home in a highly competitive environment. Their agents are skilled negotiators, adept at navigating multiple-offer situations to help buyers emerge victorious.
On the other side of the equation, sellers can rely on the Palermo Properties Team's expertise to maximize their proceeds. Selling a home in a hot market requires a pinpoint strategic approach that is unique to each and every property, neighborhood and block group. They leverage their industry knowledge and innovative marketing techniques to attract qualified buyers and generate buzz around listings, ensuring that sellers receive the highest possible offers. With their finger on the pulse of the market, the team is adept at pricing properties correctly and capitalizing on favorable market conditions to benefit their clients.
What also sets Compass and the Palermo Properties Team apart is their commitment to delivering exceptional client experiences. They understand that buying or selling a home is a significant life event, and they go above and beyond to provide personalized service and guidance every step of the way. Their dedication to client satisfaction has earned them an extraordinary loyal following, with many clients returning multiple times for their real estate needs and referring friends, work colleagues and family.
In a market that demands expertise, network, and experience, Compass and the Palermo Properties Team stand out as market leaders. Their dominant market share is a testament to their commitment to excellence and their ability to deliver results. Whether you're a buyer or a seller, enlisting the help of a Compass agent, particularly the Palermo Properties Team, can give you a significant advantage in achieving your real estate goals.
Call Team President Mark Palermo today at 650-218-6400 or email him at [email protected] to set up your consultation.